In the sloppy cold weather months, you might be tempted to pick up an all-weather mat and throw it on top of the mats you already have in your vehicle. After all, double protection is better, right? In this case, wrong. Here's why.
It's important to keep the accelerator and brake pedals clear so they can function the way they are supposed to. Stacking mats in the driver's side footwell can make them sit up too high on the floor. That can, in turn, jam your accelerator pedal forward, causing your vehicle to unintentionally speed up; it may get stuck in that position. Same thing applies to the brake pedal. The mats can get caught underneath it and prevent you from stopping.
Here are some other good practices when it comes to mats. It's best to get those designed for your vehicle. They are shaped to fit your specific car, truck, van or SUV. Ill-fitting mats can have the same untended consequences as stacked mats.
Good mats will have either a Velcro-type fastener on the back of them or a hook that fits into a hole in the mat. That way, the mat stays affixed to the floor so it doesn't slip and cause problems.
One more thing to keep in mind. If you have objects rolling around your vehicle, let's say under the driver's seat, just think about what happens when you jam on the brake. That object is thrown forward and can get caught in a pedal. You might find the accelerator stuck or the brake pedal inoperative.
Your service advisor at Blair's Ferry Automotive can recommend the right mat for your vehicle. The right mat may save your carpeting, the wrong one may cost you an accident.
Blair's Ferry Automotive
1565 Blairs Ferry Rd.
Marion, Iowa 52302
319-447-6310
http://www.blairsferryautomotive.com
Need Service?
More articles from Blairs Ferry Automotive
November 26, 2023
When you slow down at stoplight, your vehicle's idle should be smooth as silk. But what happens when the engine is missing or idling roughly? That's your engine's way of telling you, "Hey, I've got something wrong with me and if you don't get someone to find out what it is, I may not start the n... More
November 19, 2023
Stop! It's one of those things your vehicle has to do consistently and reliably. That's why brake maintenance is vitally important, worthwhile for you to make sure stays up to date. A brake system has many components. If your vehicle has disc brakes, they have pads that make contact with the rot... More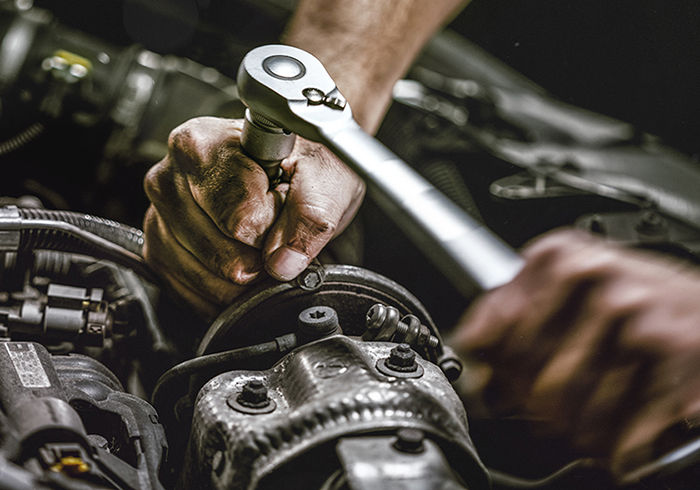 November 5, 2023
Perhaps you've heard someone use the term "loose steering." And it's pretty much what it sounds like. You turn the steering wheel and the vehicle's wheels don't seem to go exactly where you thought you were pointing them. You have to constantly make steering adjustments. Loose steering is slop... More