Back to all
No Yolk! Rotten Egg Smell (Sulfur Smell Causes)
January 19, 2020
The pungent smell of rotten eggs can send people running for the hills. So when that odor is inside your vehicle, yikes! Yolks! The good news is that a trained service technician can search the source of that smell and stanch the stench… that comes from another words that begins with S. Sulfur.
Fuel contains small amounts of hydrogen sulfide, but they're enough to stink up a vehicle when it's not properly burned. You may know that the smell of rotten eggs can often be a sign of a catalytic converter that isn't working the way it should. That could be due to age, damage or an abundance of oil that's clogging it up.
If a sensor in charge of managing the fuel has failed, the engine can run with too rich of a fuel mixture. That can overload the catalytic converter and allow some of the byproducts to escape without interruption from the chemical reaction that is supposed to prevent them from going out the tailpipe.
There's another possibility, but it's usually only in stick shift vehicles. That's leaking, old transmission fluid.
Catalytic converter repairs are best left to a professional. Technicians at your vehicle service facility have equipment and training that can help them pinpoint the cause of this funky fragrance. Once the cause is found, repairs made and/or parts replaced, the smell should go away fairly rapidly.
Blair's Ferry Automotive
1565 Blairs Ferry Rd.
Marion, Iowa 52302
319-447-6310
http://www.blairsferryautomotive.com
Need Service?
More articles from Blairs Ferry Automotive
November 26, 2023
When you slow down at stoplight, your vehicle's idle should be smooth as silk. But what happens when the engine is missing or idling roughly? That's your engine's way of telling you, "Hey, I've got something wrong with me and if you don't get someone to find out what it is, I may not start the n... More
November 19, 2023
Stop! It's one of those things your vehicle has to do consistently and reliably. That's why brake maintenance is vitally important, worthwhile for you to make sure stays up to date. A brake system has many components. If your vehicle has disc brakes, they have pads that make contact with the rot... More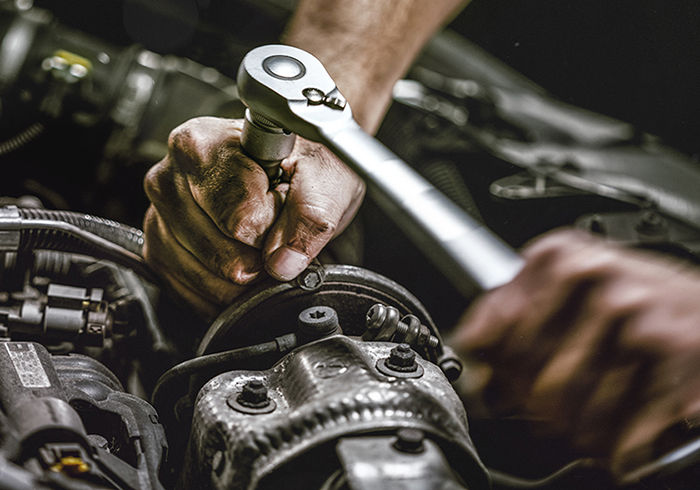 November 5, 2023
Perhaps you've heard someone use the term "loose steering." And it's pretty much what it sounds like. You turn the steering wheel and the vehicle's wheels don't seem to go exactly where you thought you were pointing them. You have to constantly make steering adjustments. Loose steering is slop... More